Note: Beta release May 20th - June 3rd
If you need to make any changes to the shipping details or the payment method for your orders, you can change shipping address, shipping method and payment method for your orders on this page.

You first need to select the month for the order you wish to modify, which is the release month for pre-order items, and the order date for in-stock items.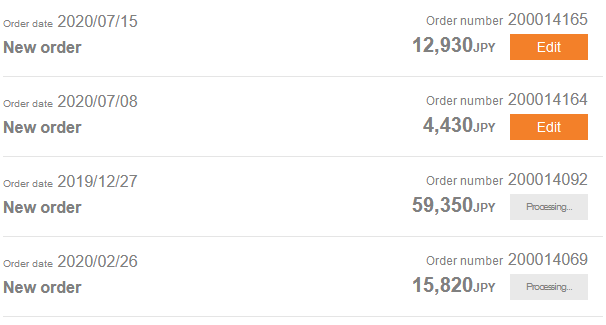 After you have found the order you wish to modify, click on edit, and fill in the new order details. If an order is showing up as "Processing...", it means that the order needs to be checked by our staff, which is usually the case after you have submitted a cancellation request. We will check your order within one business day, so please wait for the processing to finish before modifying these orders.
FAQ
Why does my order not show up on my account?