Note: Beta release May 20th - June 3rd
You can find the orders on your account that are ready for payment on this page. Please confirm the payment deadline in the payment request emails, and submit your payments before the deadline. Also, as the deadlines are given in Japanese standard time, please keep in mind to account for the time difference in your time zone.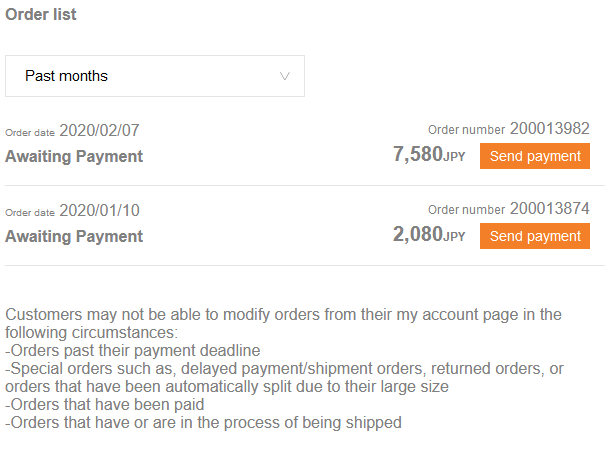 To submit your payment, click on "Send payment" for the order to proceed to the payment page where you will be able to confirm your order details. You will also have an option to apply AmiAmi points to your order if you have any points on your account.

We always recommend to double check your shipping details on the review page before proceeding with submitting your payments. Please note that your orders can be modified through Modify existing orders if any changes are needed.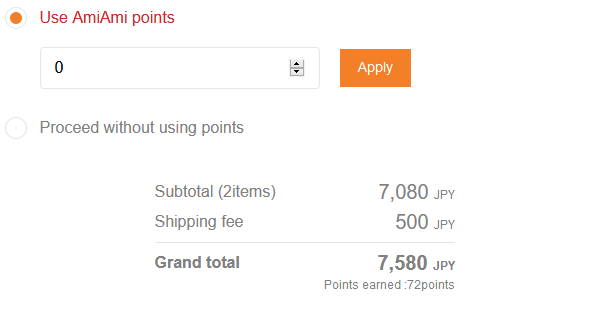 Also on the review page, you will find settings for applying AmiAmi points to your orders. If you fill in the amount of points that you wish to use and press "Apply", the Grand total of your order will update, and you can proceed with submitting your payment. Please note that AmiAmi points are subtracted from your account when you have completed the payment. If you are unsure of how much points that you have left on your account, you can check this information in your point history.
Please keep in mind that paid orders cannot be modified, so if you notice any problems, then please update your orders before completing the payment.
FAQ
How can I confirm what shipping methods that are available for my order?
Why was my payment method changed?