Dear Customers,
We would like to inform you of a minor printing error that has been identified on the packaging of a few specific Shadowverse EVOLVE products. We appreciate your understanding as we outline the details below.
Details of the Printing Error:
The Kanji "辻", associated with the character "Akari Tsujino", has a minor omission where one dot is missing from the printed character on the product packaging.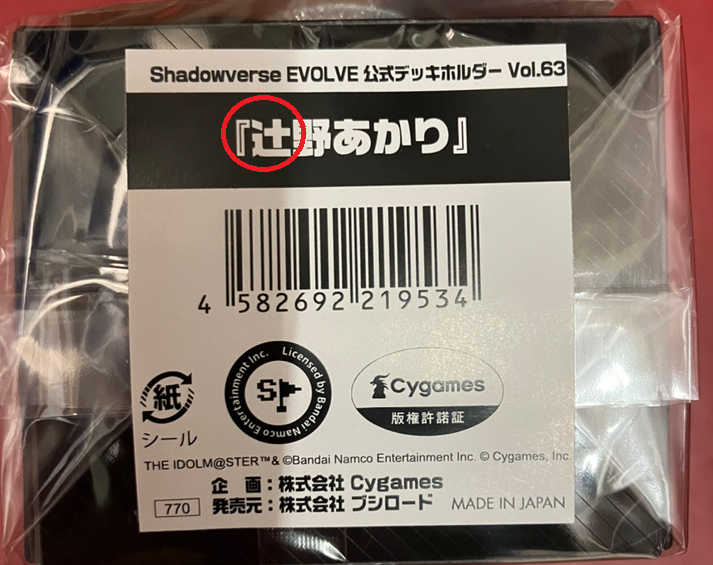 Affected Items:
CARD-00022406 - Shadowverse EVOLVE Official Sleeve Vol.99 "Akari Tsujino" Pack
CARD-00022411 - Shadowverse EVOLVE Official Deck Holder Vol.63 "Akari Tsujino"
CARD-00022416 - Shadowverse EVOLVE Official Storage Box Vol.56 "Akari Tsujino"
CARD-00022421 - Shadowverse EVOLVE Official Rubber Mat Vol.57 "Akari Tsujino"
Impact on Product Usability:
It's crucial to note that this printing error is solely cosmetic and limited to the external packaging. The quality, functionality, and design of the actual items within the packages remain uncompromised.
Order Processing & Customer Support:
All orders for the aforementioned products will be processed as usual. Given that the actual product remains unaffected, we will not be offering any special assistance or replacements related to this printing discrepancy.
We understand the importance of details to our dedicated customer base, and we apologize for any inconvenience this might cause. However, we assure you that this will not detract from the overall quality and experience of using the products.