Dear Customers,
The maker has made an announcement regarding a defect for the following item:
RAIL-29441
97947 Specially Planned Item JR E4 Series Jouetsu Shinkansen (New Paint Design, Last Run Decoration) Set (8 Cars)
Defect details (please refer to the images below):
The 1st floor seats in car number 8 has been attached in the wrong direction
There is rust on the electric coupler (only some units)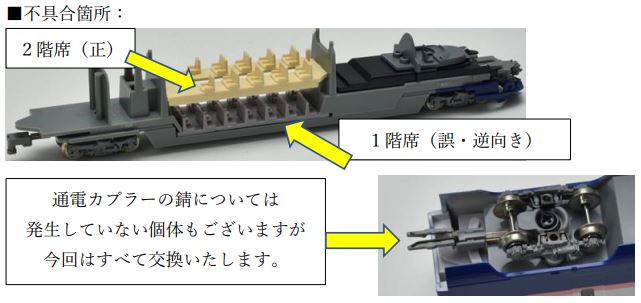 Exchanges will be available for this item, and we will notify customers by email regarding the exchange procedures.
The exchange items are expected to be ready in June 2023.
If you have any questions, please contact our customer support.